Previous Document
Next Document
Thomas Hampel
5 November 2015
Hallo IBM Community!
wir, d.h.
Anett Hammerschmidt
und
ich
, laden euch wieder herzlich zum IBM Stammtisch in Dresden ein.
Thema des Abends ist
"Business Tools"
insbes. im Bereich der IBM Messaging & Collaboration Produkte,
Natürlich steht auch diesmal das Kennenlernen und Pflegen neuer und alter Kontakte im Mittelpunkt. Jeder Teilnehmer ist herzlich willkommen!


Wann?
Datum: 06. November 2015
Zeit: 18 Uhr bis 24 Uhr
Einladung im iCAL format


Wo?
Augustiner an der Frauenkirche
An der Frauenkirche 16/17
01067 Dresden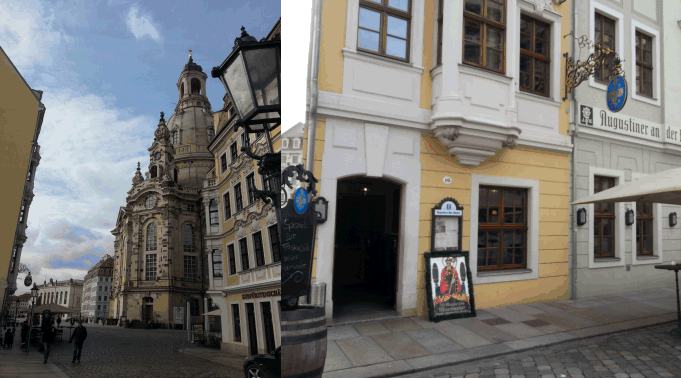 Webgeschreibung siehe
Google Maps
, parken ggf. bei
QPark Frauenkirche / Neumarkt


Anmeldung:
Bitte tragt euch in
diese Liste
ein, so können wir die Plätze im Lokal besser planen und ggf. mehr Tische reservieren.


Ablauf:
18:00 Uhr - Welcome Reception
19:00 Uhr - Sessions
Session
Sprecher
Virtualisierung mit Docker
Veit Weber
DIM - Tool Kit Domino Administration
Markus Petzold
Making the Command Line Your Best Friend, SCM (Git),
alles wofür man eine Command Line braucht, Node.js, Bower etc.
Oliver Busse
Ytria Tool Kit Domino Administration and Development Overview)
Kjeld Gosselke
Was ist Neu in Domino Navigator 1.9
Erik Schmalz
Professionale Grafiken schnell und effektiv
Anett Hammerschmidt
Domino Administrations Tools
Troubleshooting, Standardization, Visualization and more
Thomas Hampel
Kurzentschlossene können auch ohne Anmeldung einfach vorbeikommen, bitte direkt bei Anett ( +49-176-10315855 ) anrufen
Wir freuen uns auf Euch!
Anett Hammerschmidt
und
Thomas Hampel
Tagged with:&nbspDresden&nbspIBM&nbspStammtisch&nbspCommunity