Previous Document
Next Document
Thomas Hampel
20 September 2023
Hot on the heels of our HCL Nomad for Web V1.0.9 Gold Release, we have deployed the next Pre-Release of HCL Nomad for web into our
Sandbox Environment
!
We have updated the environment and are inviting you to try out the latest version (V1.0.10.5384-3229).

This Pre-Release of V1.0.10 includes a VERY important new piece of functionality - HCL Domino Designer in your browser!
Yes, you read that correctly! You now have the ability to launch the HCL Domino Designer in your browser - just like you do with the HCL Nomad for Web client.
You will have the ability to make design changes to your HCL Domino applications without having the HCL Domino Designer client installed onto your computer!
Like the installable Domino Designer client, this browser based Designer allows to manage design elements like forms, @formulas...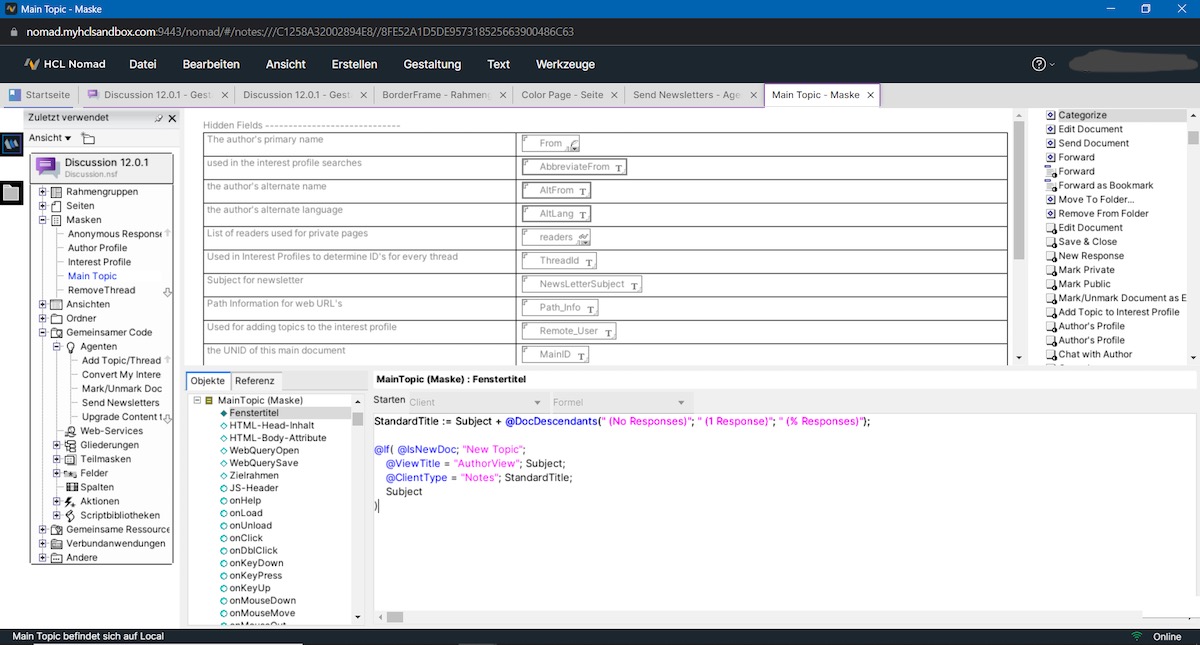 ...views, pages...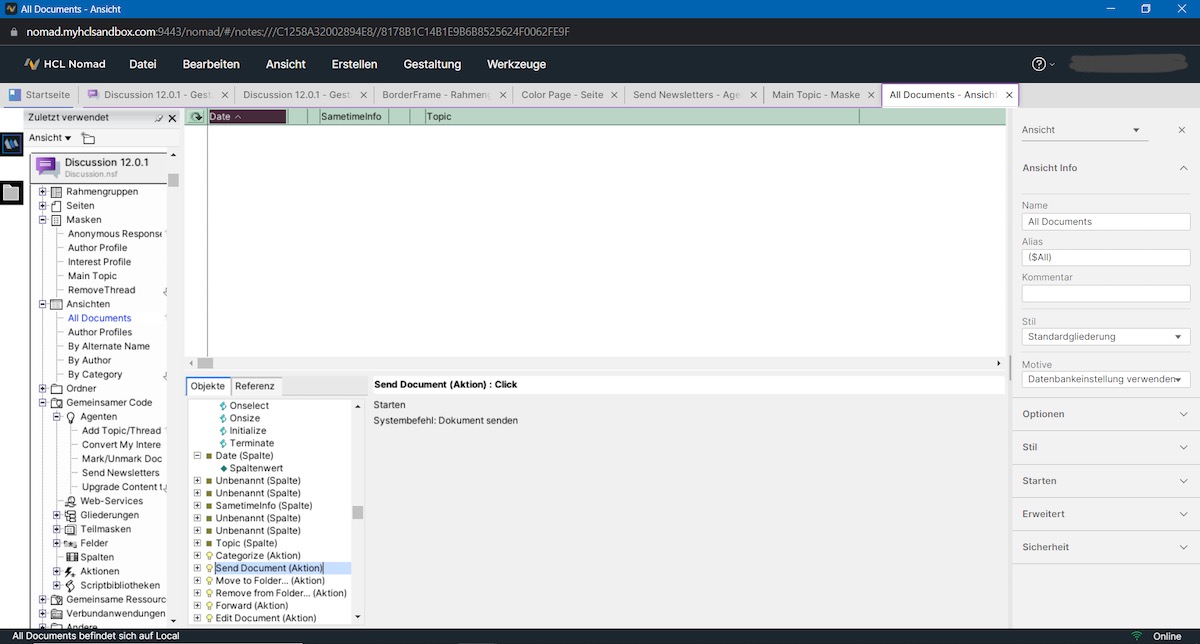 ...LotusScript Agents and Script Libraries (including the LS Debugger)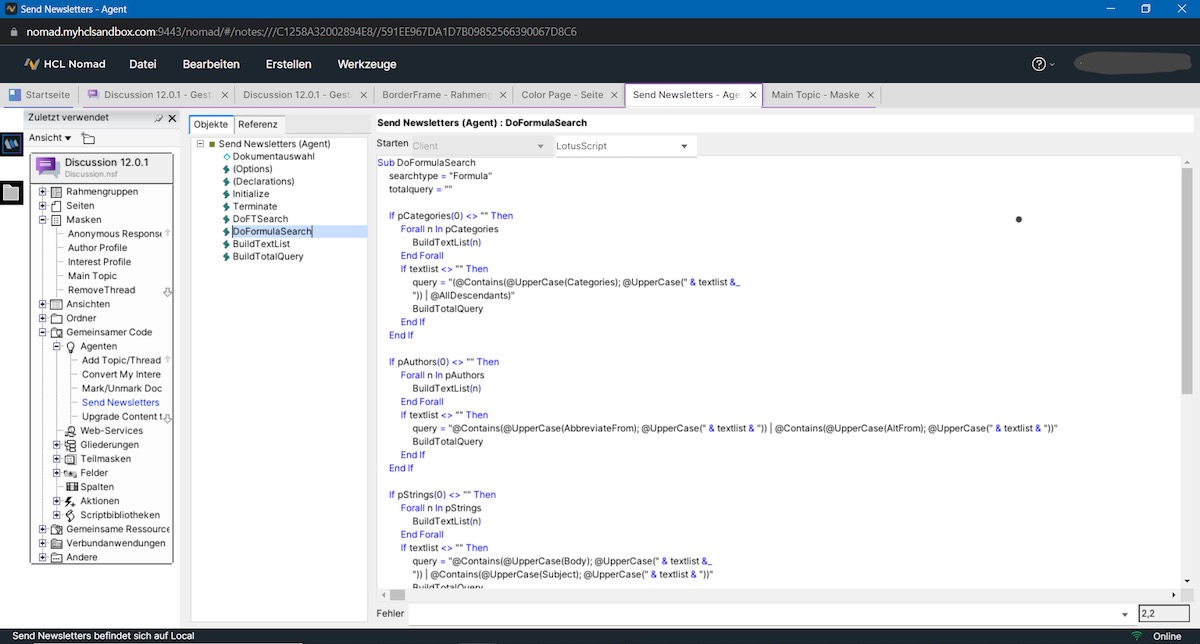 and a lot more of what you expect from your well known Domino Designer.
Since it runs in the same context as Nomad, the same restrictions will apply - meaning there is no Java and so it wont be possible to build XPages or Java code with it.
Personal note:
A remarkable improvement compared to the classic Notes Client is the properties dialog which now is a sidebar and longer is a free floating window. Hope you like it as much as I do?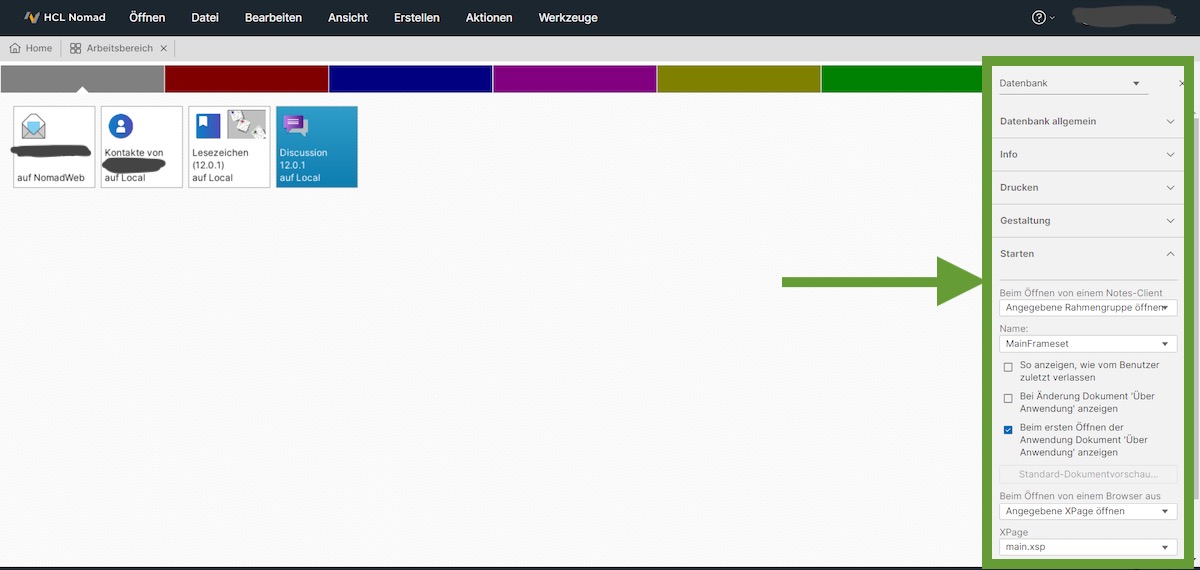 Interested in trying this new Designer yourself?
Just head over to the
HCL Nomad Sandbox
and create an account or log in to get started.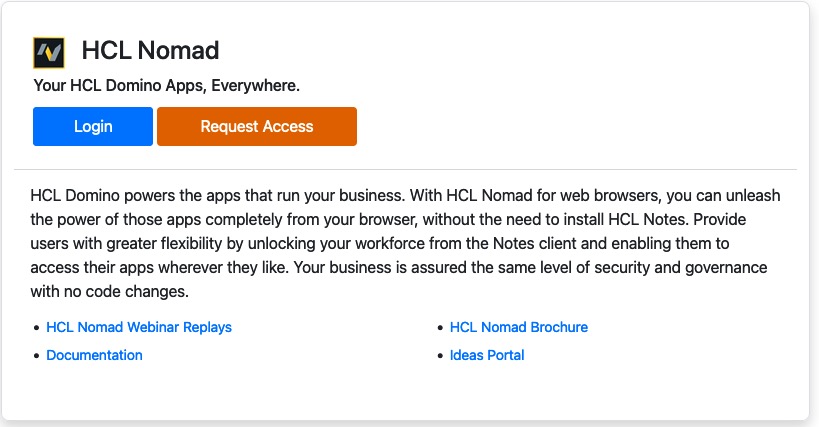 Within the Sandbox environment we have a number of Domino Sample Applications for you to use while in the HCL Nomad Sandbox.

In order to easily access these Sample Applications we have modified the Feedback Forum to now have the ability to add the Icons to your Workspace for you.

To access the Feedback Forum, follow these steps:

1. Log into the HCL Nomad Sandbox

2. From the "Recent Applications" page, click on "Open Application" in the top-right corner of the page

3. In the "Look in" field, select "NomadWeb/SandboxBeta" as the Domino server

4. Scroll through the list of applications until you locate "Nomad for Web Browsers Feedback" and double click on that entry

Once you have the Feedback Forum open, you will see a new entry on the left navigator titled "Deploy Sample Apps".
When you click on that option, five (5) Sample Applications will be added to your Workspace.
References:
.
Tagged with:&nbspDevelopment&nbspNomad